---
DJ Robbie C
Bringing the quality vibes old and new to your ears
Scheduled on
| | | | |
| --- | --- | --- | --- |
| | | | |
| Monday | 00:00 | | 01:00 |
| Sunday | 23:00 | | 00:00 |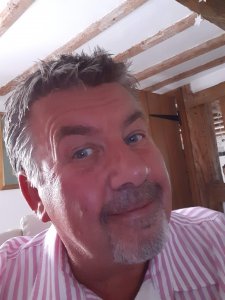 A bit about you and the music your will play in your Show
I have been DJing since 1975 and was one of the original Stomp FM DJ's from the late 80's.
I used to do the Saturday evening show from 5-7 and the Sunday morning show from 7-9'.on Stomp FM
I have a massive vinyl collection of over 1000 70's, 80s and 90's Soul and Disco/Club classics and a large collection of classic Jazz Funk vinyl.
Have DJ'd in many Pubs and Club Bars in Essex and  East London, too numerous to mention, and have worked in Hospital Radio.
I had a residency of 4 nights per week in Allalees Wine Bar and Club ( formerly Stop Outs) in Ilford, Essex, where I originally met Scott and Keith' over 34 years ago.
Soul, Funk, Disco and Jazz Funk are my loves and passions and I hope that's reflected in the tunes I put out to you in my shows.
Regard it an honour to be on Stomp and to be part of the Stomp family of presenters..
Big Love to you all..
---
Read more
---